Finally pulled the trigger. Been thinking about this and planning ($$) for a while now. 2008's are already at dealers, but found what I wanted to a-T in an '07, so it was a no-brainer; went for the '07 to get the rebate. Awesome car, I love it. Put over 1000 miles on it the first week I had it. Had it for 3 weeks now. Of course, it is a GT, and 5 speed. Here are a couple quick and dirty pictures,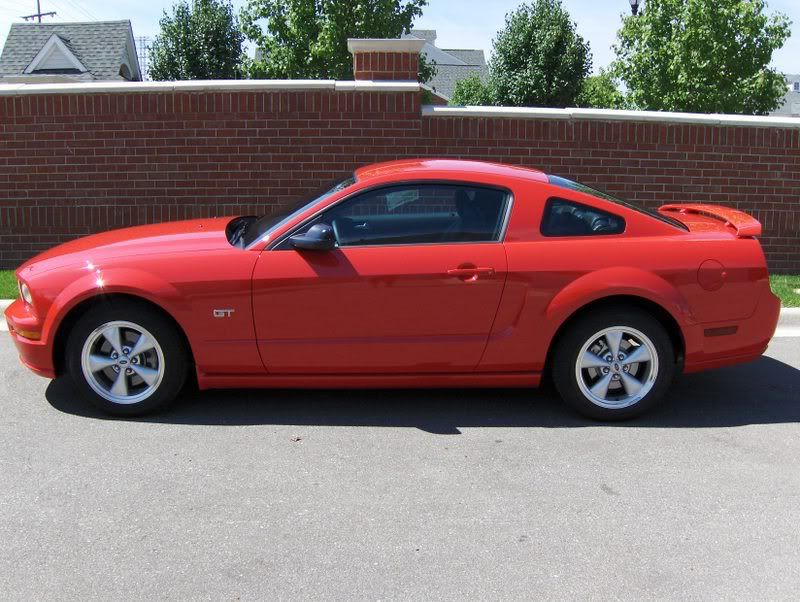 This is my new DD, should be fun in MI during the winter, just moved to Detroit. Thought I'd share the pictures of it with you guys.
EDIT: sorry 1st picture is blury. And one other comment. Fit and finish on this car is next to perfection. I can't find any flaws in it. Ford really got it right, no wonder this car was on top of all the quality awards, it shows!