I've had this car for about 3 years working on it a little than it would sit a long time and than work on it again a little and than sit untouched for a long time. We did all the rust repair new floor pans, one torque box and the trunk floor in 2006. I flared the fenders and rear quarters using metal. Toward the end of the year I decided it was time to finish this project. It is hard to find the time to work on your own when you have customer cars to paint. We are working a couple of hours at night and weekends.
Here it is before we started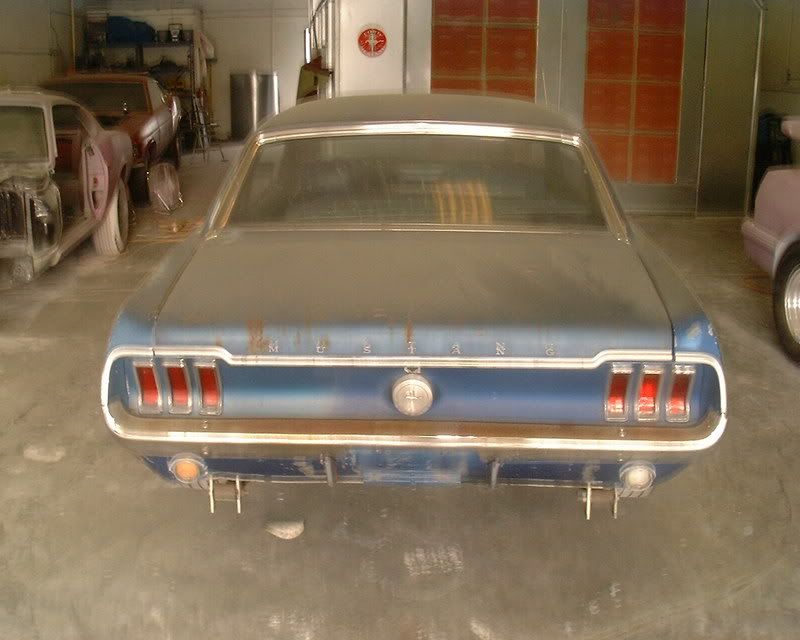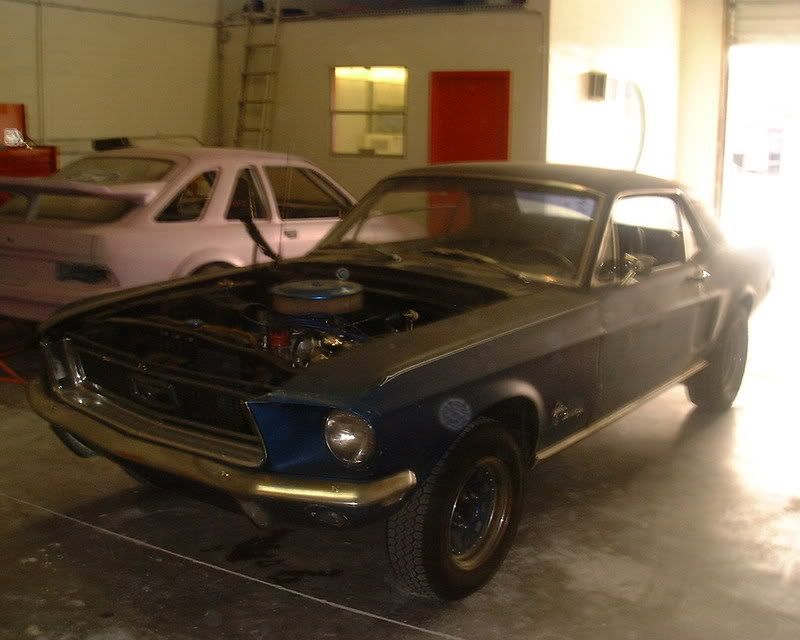 Cut out the rusted floor pans and replaced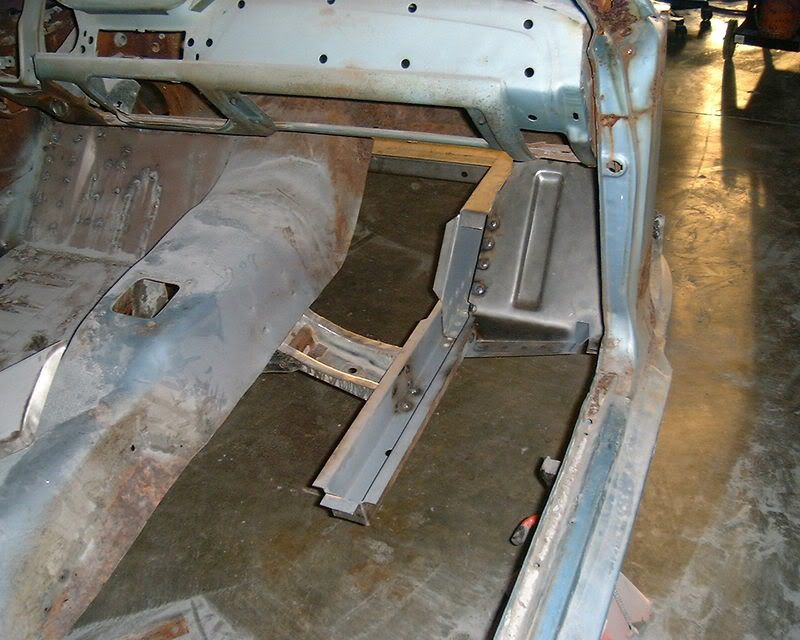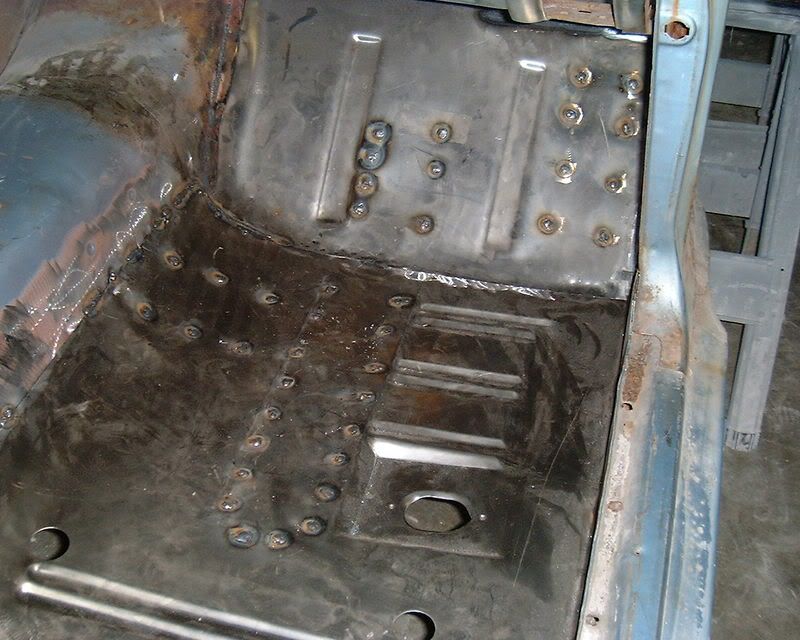 We have installed Rod & Custom coil over front and rear suspension crossmembers and getting the bottom of the body ready for epoxy primer.
I will post more pictures as I have time.