---
A new pick and pull just opened up about 35 miles from me, so while the truck is in the shop I went down Friday and checked it out. Got a Saginaw power box off of a S10 as well as the shaft off a Cutlass. Box looks new except for being oily from a leaking line I suppose. Have got to R&R the Pittman arm toward the front for it to work right.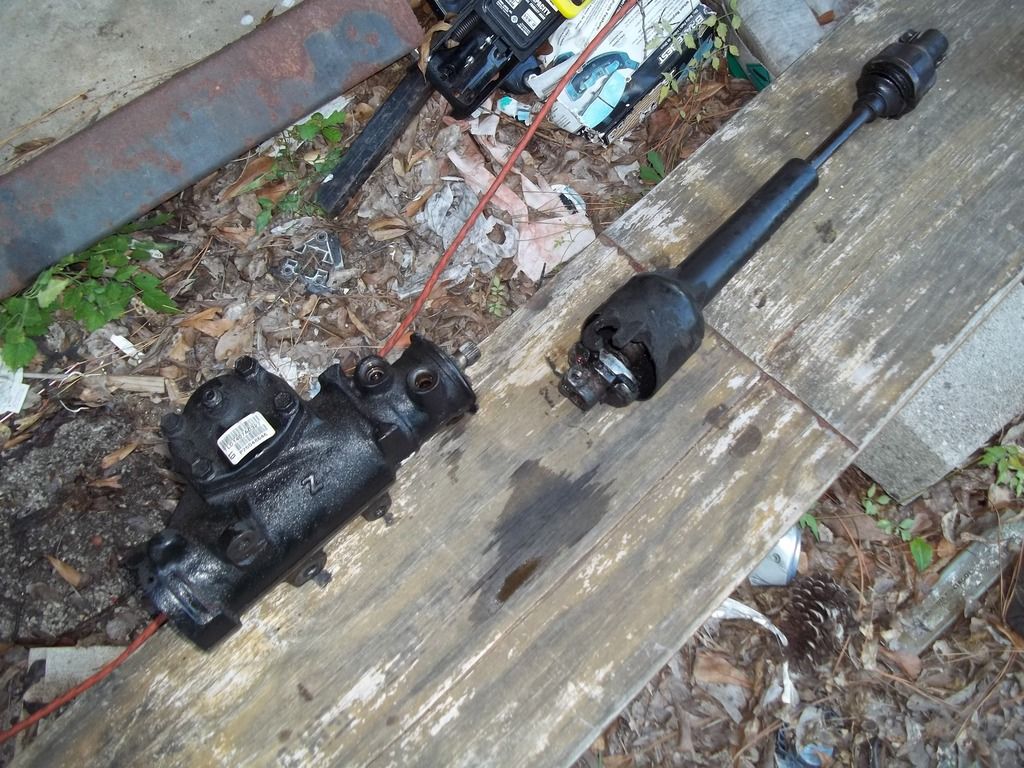 Wife spotted a yard sale and wanted to stop, so since she went with me to the yard, I figured make her happy. She didn't buy anything, but I did! Guy had a box of older tools, I started picking out a few, he told me I could have the whole box for $50. I dug through it, countered with a $40 offer, he accepted. I should have snapped a few pics but didn't think about it. The contents were mostly brand name tools:
New Vice Grips
New Vice Grip welding clamp
Kline linemans pliers
almost a complete set of Craftsman metric 3/8 drive deep well sockets, 10mm-17mm
several snap on, Craftsman, and Blue Point 1/2 drive sockets
A long handle Snap On 3/8 ratchet
a Snap on 3/8 drive pull handle
a Snap on 1/2 T bar drive
several 3/8 drive extensions, 3" up to 12"
several 1/2" drive extensions, 3" up to 12"
several 1/4" sockets, ratchets, and extensions, different brands
An ancient metal case orbital sander that need brushes, runs but weak
a new framing square
a new chalk box
and probably some things I forgot.
A good day!