After measuring the rear that was in the Fairlane I found out the pinnon was not in the center. I had a rear out of a 1963 Galaxie that we started to narrow years ago but for some reason never finished. I measured it and once Brian welds the Strange late Ford housing ends it will be perfect for the Fairlane.
I ordered a back brace and heavy duty spring perches from Jeg's and Brian started fitting and welding today.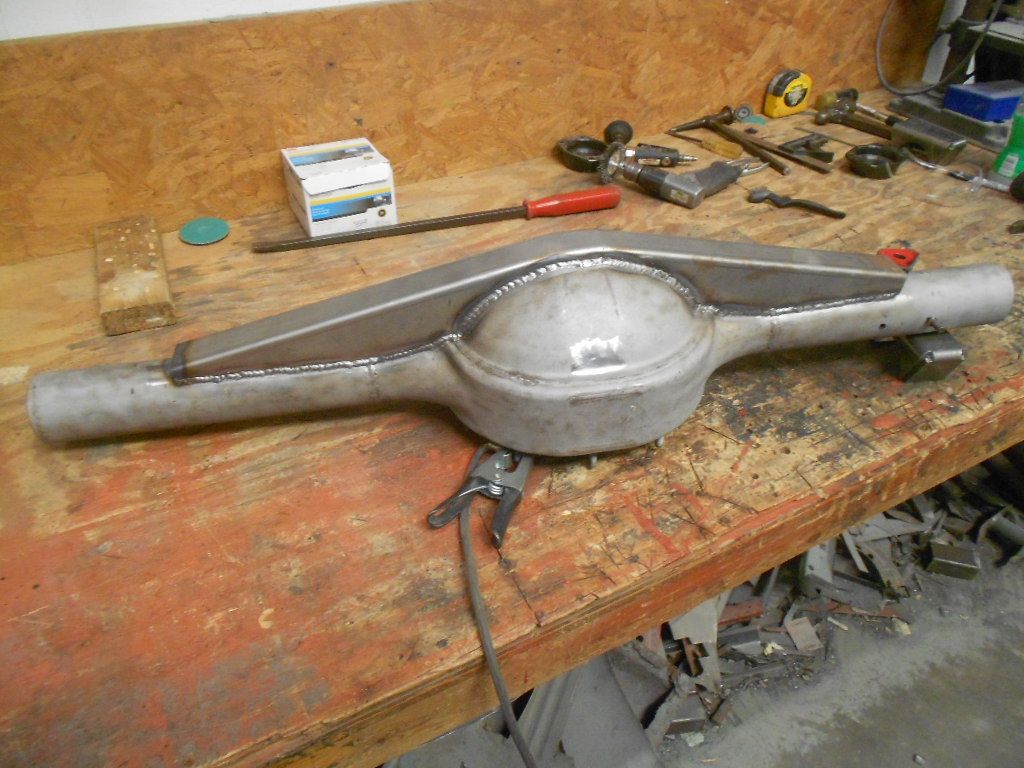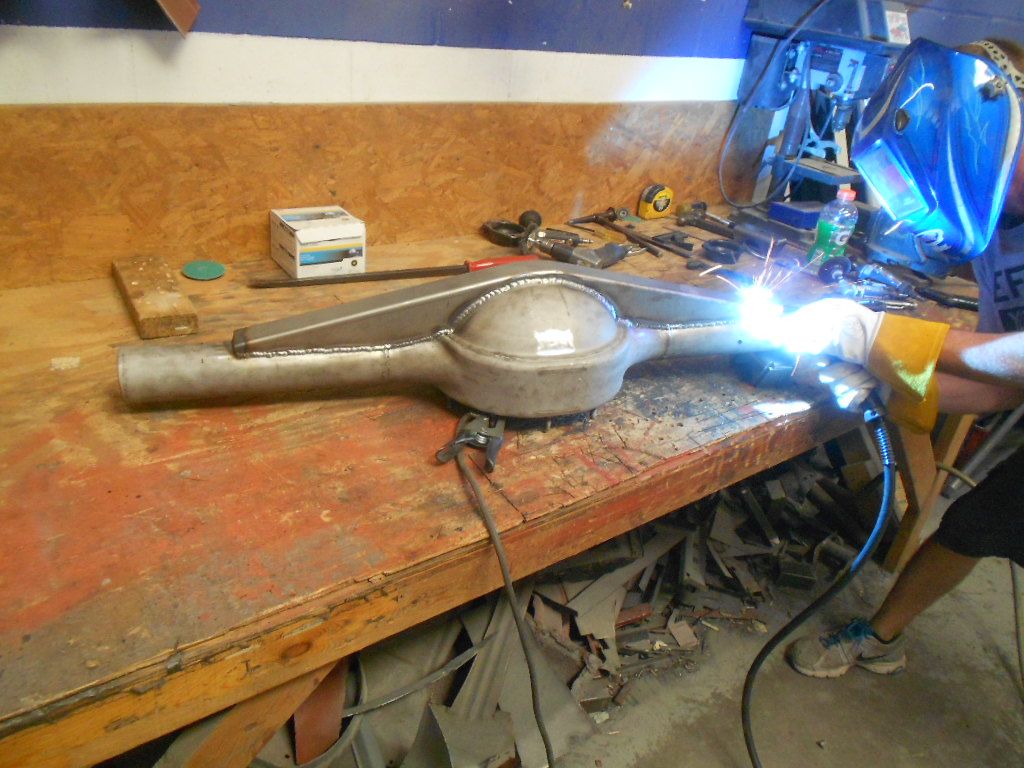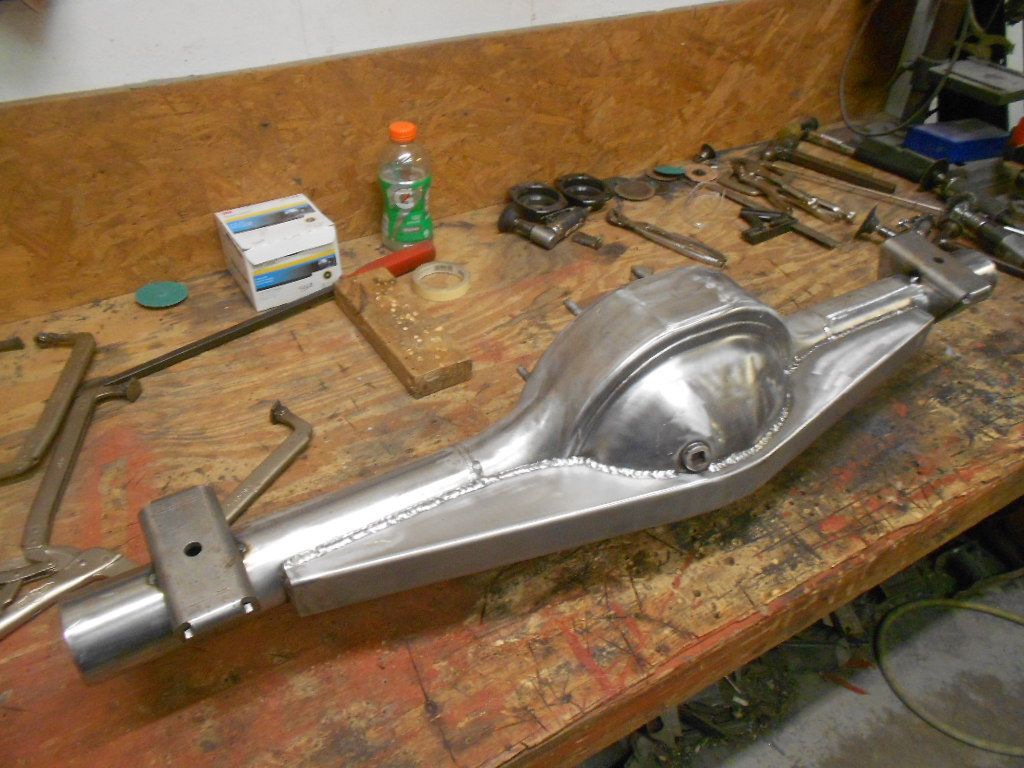 Next week Brian will finish welding.